Blogger Bazaar in München
Autor: Vicky Klieber |
30. März 2015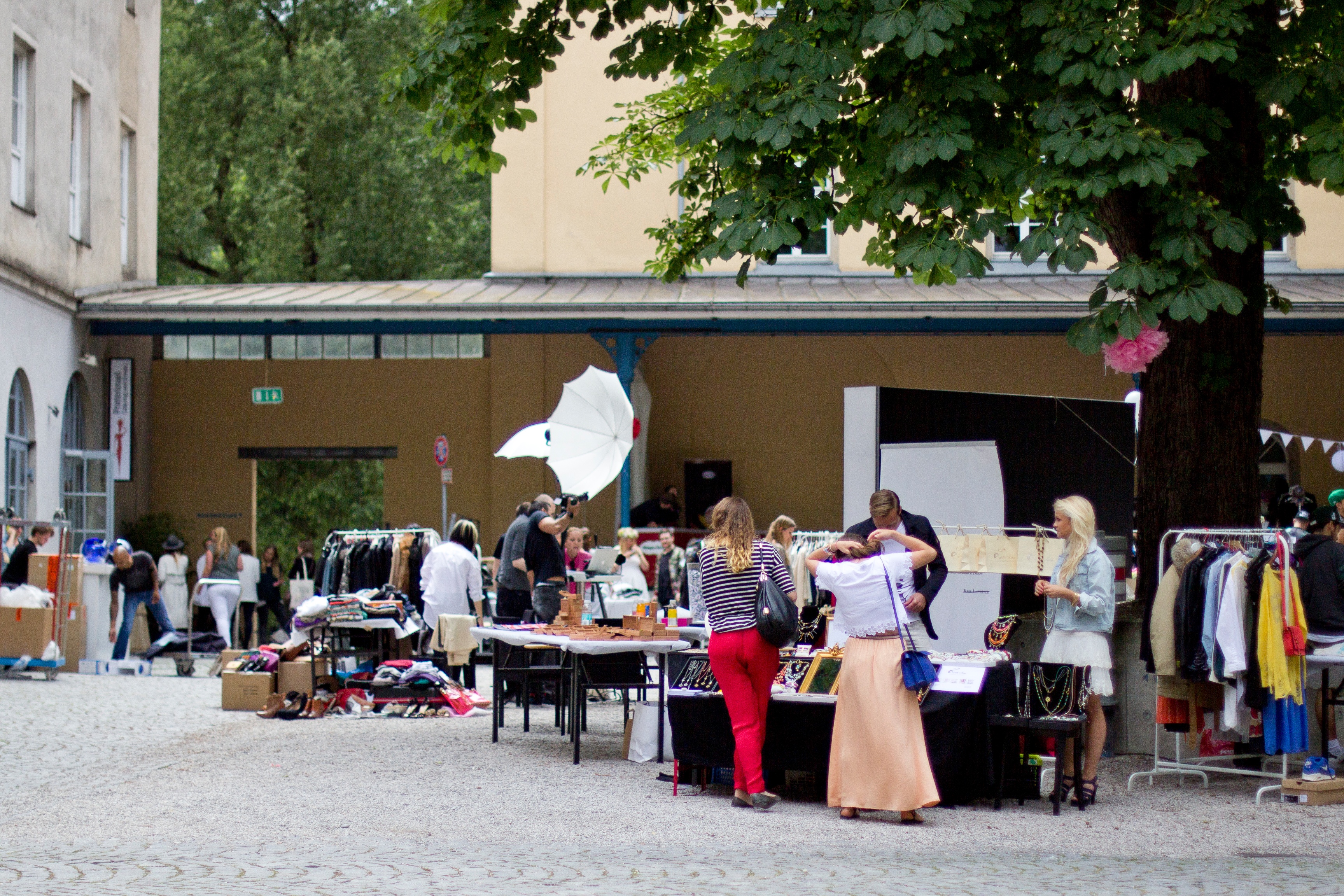 Nach einer erfolgreichen Deutschlandtour durch Berlin, Hamburg und Frankfurt ist der Blogger Bazaar am 21. Juni wieder nach München zurückgekehrt. Das Debüt im vergangen Herbst war bereits ein großer Erfolg, doch die Sommer Ausgabe hatte noch mehr zu versprechen – größere Open Air Location, besseres Unterhaltungsprogramm und viel mehr Blogger. Für 12€ Eintritt konnte man sich in das Secondhand-Paradies Münchens beliebtester Blogger stürzen. Dazu bekam man noch eine prallgefüllte Goodie-Bag im Wert von 40€. Von den 1200 vorbereiteten Jutebeuteln blieben am Ende keine mehr übrig.
Als sommerliche Location hat das BB-Team den Hof der Praterinsel gewählt. Der Innenhof war mit bunten Girlanden geschmückt und das Team von Milflora sorgte für blumige Unterhaltung. An ihrem Stand konnten sich die Shopping-Freudigen selbstgemachte Blumenkränze basteln. Das eine oder andere Sträußchen konnte man dann auch mit nach Hause nehmen. Am Praterstrand erholten sich die Besucher mit leckeren Speisen und Getränken in den Liegestühlen.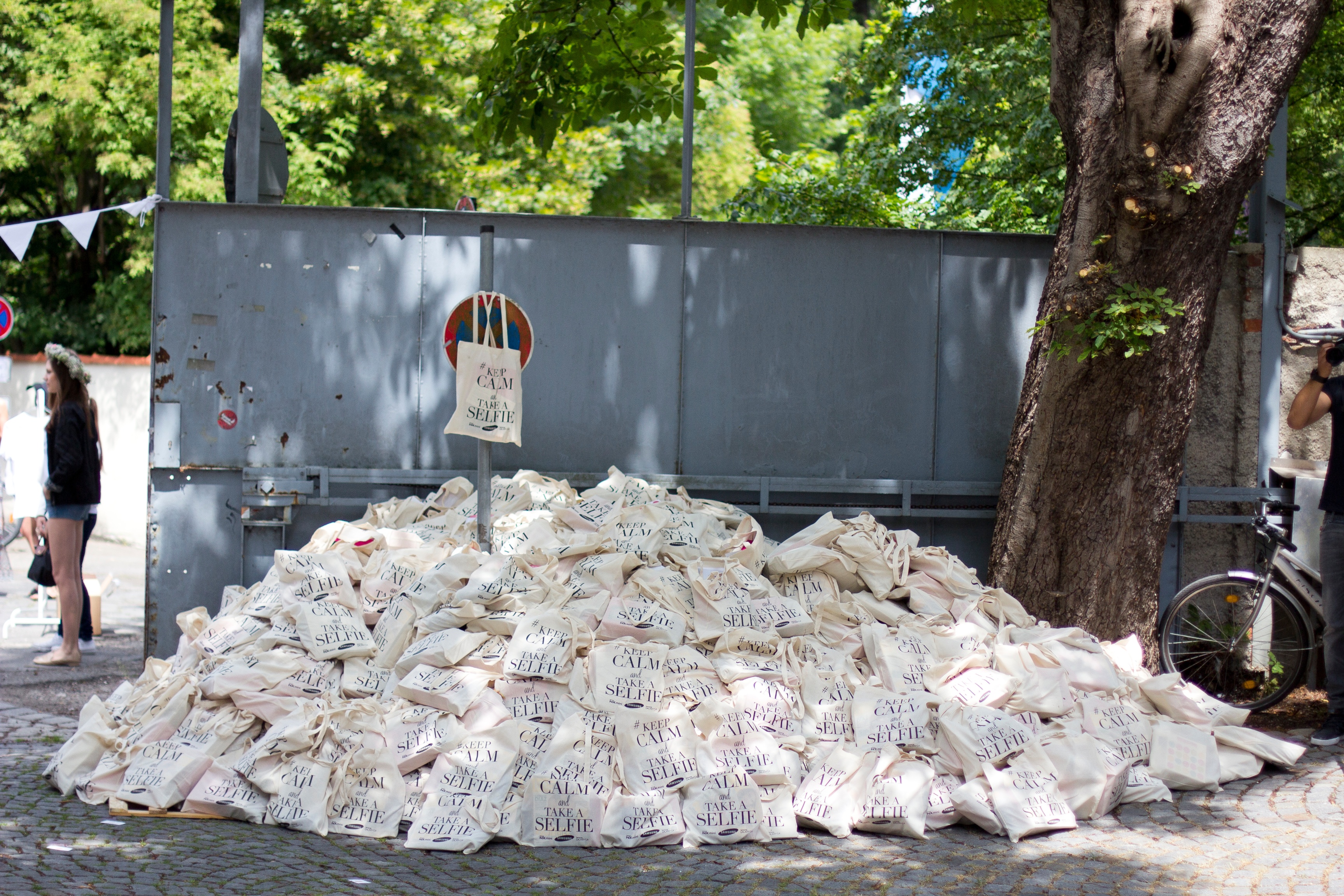 Die Münchner Blogger waren zahlreich erschienen. Tolle Modeschätze gab es bei amazed, I heart Alice, The Golden Bun, Lola Finn, EnVogueCoop, Fashiioncarpet, the3rdvoice, MUCStyle, The curvy and the skinny one und vielen mehr. Ich selbst bin mit drei prall gefüllten Taschen und einem Koffer angereist und hatte zuvor meinen Kleiderschrank radikal ausgemistet. Viele brachten noch übrig gebliebene Winterkleidung mit, allerdings wurde an den Ständen mit Sommerbekleidung deutlich mehr geshoppt. Von den Stilrichtungen war für jeden etwas dabei.
Zwischen den Ständen haben die Partner des Blogger Bazaars einige amüsante Aktionen vorbereitet. Das Modemagazin InStyle Germany war auf der Suche nach dem stylischsten Outfit der Besucher und hatte eine Foto Corner aufgebaut.
Samsung Deutschland präsentierte die neue NXmini-Kamera. Eine Verlosung gab es natürlich auch; man veranstaltete einen #selfie-Contest, wo man sich vor dem Spiegel fotografieren konnte.
Ein weiterer Partner waren die Mädels von Videdressing, deren Online-Shoppingportal die einen oder anderen von euch vielleicht schon aus Frankreich kennen. Videdressing funktioniert ähnlich wie Ebay und konzentriert sich auf den Verkauf von Second-Hand Luxus-Mode. Am Stand konnte man lustige Bilder mit Tafeln schießen, auf denen Sprüche standen wie – "I'm not shopaholic just helping the economy" (übersetzt Ich bin nicht shopping-süchtig, ich kurble nur die Wirtschaft an).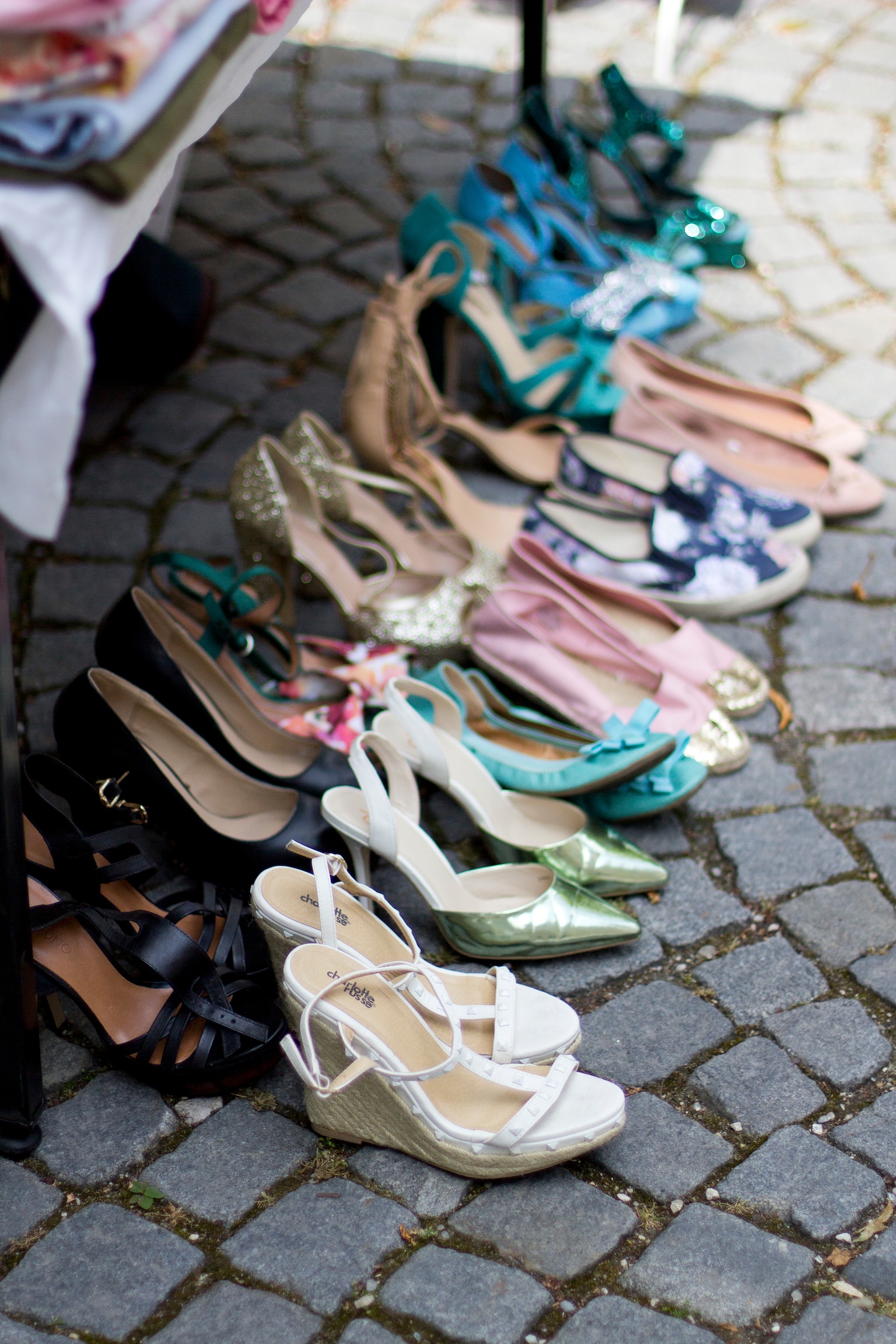 Eine Sommerparty ohne Eis und Getränke geht natürlich nicht! Häagen-Dazs Deutschland lieferte zwei volle Eistruhen mit kostenlosem Eis für alle und erfrischende Vitamingetränke gab es von Glaceau vitaminwater.
Des Weiteren präsentierten sich neue Labels zum ersten Mal. Darunter auch das junge Espadrilles Start-Up La Palmerie, das erfolgreich seine ersten Modelle verkaufte. Aber auch altbewährte Münchner Labes wie Uhlala Beachwear und der Sprout Store verkauften ihre Teile zu Spottpreisen. Alles in allem war der zweite Blogger Bazaar in München wieder ein großer Erfolg und ich freue mich schon sehr auf die nächste Herbstedition.
____
Deals für Veranstaltungen in München findet ihr hier!

Autor: Vicky Klieber
Auf "The Golden Bun" dreht sich alles um Lifestyle, Reisen und Mode. Fast täglich gibt es neue Beiträge über aktuelle Themen, persönliche Angelegenheiten und wöchentliche Essenstipps.