Beauty bei Eiseskälte: die besten Feuchtigkeitsbooster
Autor: Milena Heißerer |
31. Dez. 2014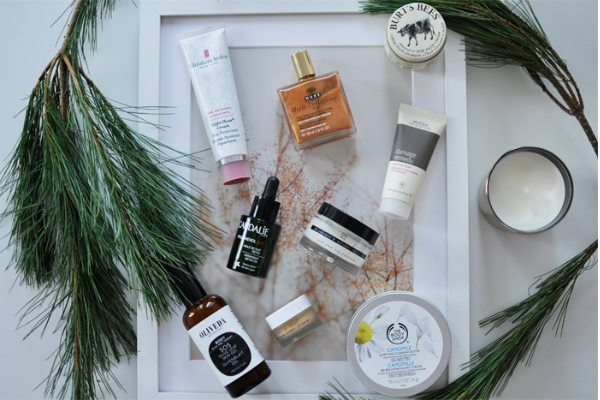 Mag man normalerweise noch so unkomplizierte Haut haben, im Winter macht sie so gut wie jedem zu schaffen. Die Mischung aus eisiger Kälte vor der Tür und trockener Heizungsluft im Haus sorgt für trockene Haut – sowohl im Gesicht, als auch am ganzen Körper. Jetzt sind Feuchtigkeitsbooster gefragt – selbst, wer im Sommer nur sehr leichte Pflege braucht, kann im Winter etwas dicker auftragen. Heute stelle ich euch meine liebsten Helferlein für trockene Haut und Haare im Winter vor!
Universalprodukte
Die wohl wichtigsten Produkte im Winter sind die Universal-Feuchtigkeitsbooster, die sich überall anwenden lassen: Ob an der Nagelhaut, an trockenen Stellen oder auf den Lippen, sie sind überall einsetzbar und lassen Wintertrockenheit erst gar nicht entstehen. Meine drei Favoriten sind die Eight Hour Cream von Elizabeth Arden, der Klassiker unter Beautyredakteuren, das Oliveda SOS Olive Leaf Skin Gel, das mit natürlichen Olivenextrakten pflegt und das Nuxe Huile Prodigieuse Or – ein Trockenöl mit Goldpartikeln.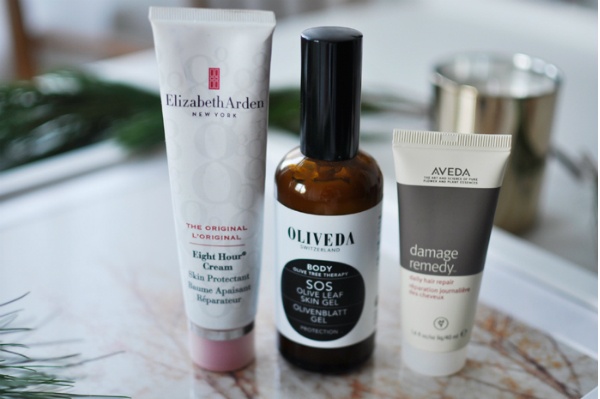 Gesicht
Im Gesicht setze ich im Winter auf Öle, Seren und reichhaltig pflegende Reinigungsprodukte. Fangen wir mit den Ölen an: Sie sorgen nicht nur für einen intensiven Feuchtigkeitsschub, sondern sind gerade für empfindliche oder zu Unreinheiten neigende Haut geeignet. Denn durch die äußerliche Anwendung von Öl auf der Haut reguliert sich die Talgproduktion – Öle können so bei fettiger Haut helfen. Zudem beruhigen sie und pflegen intensiv. Mein aktueller Favorit ist das Polyphenol Nachtöl von Caudalie – es regt die Zellerneuerung an, befreit die Haut von Schadstoffen und ist nicht zu reichhaltig.

Wem Öle trotzdem zu schwer sind, der sollte zu einem Serum greifen – sie ziehen schnell ein und spenden trotzdem viel Feuchtigkeit. Ein echtes Luxus-Serum ist die Dr. Jackson's Face and Eye Essence, die besonders für empfindliche Haut geeignet ist.

Für die Gesichtsreinigung empfiehlt sich im Winter die Hot-Cloth-Methode mit einer Reinigungsbutter wie der Camomile Cleansing Butter von The Body Shop: Sie zerfließt auf dem Gesicht und löst das gesamte Make-up. Anschließend nimmt man sie mit einem heißen, feuchten Mikrofasertuch ab – eine intensive und gleichzeitig pflegende Reinigungsmethode.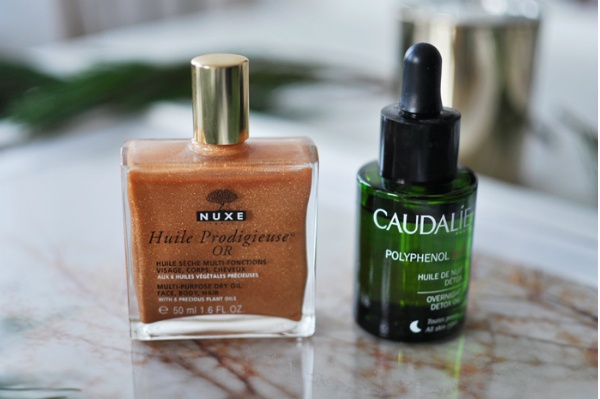 Haare
Wichtig ist bei eisigem Wind und heißer Föhnluft der Schutz der Haarspitzen. Ein bewährter Klassiker ist Damage Remedy von Aveda. Eine intensive Pflege mit Pflanzenölen und Quinoa-Extrakt, die in das Haar einzieht und es gleichzeitig vor äußeren Einflüssen schützt.
Hände
Handcremes können im Winter nicht reichhaltig genug sein. Am besten cremt man seine Hände jeden Abend vor dem Einschlafen ein – eine der reichhaltigsten Handcremes mit der intensivsten Pflegewirkung und dem göttlichsten Mandelduft ist die Almond Milk Handcream von Burt's Bees.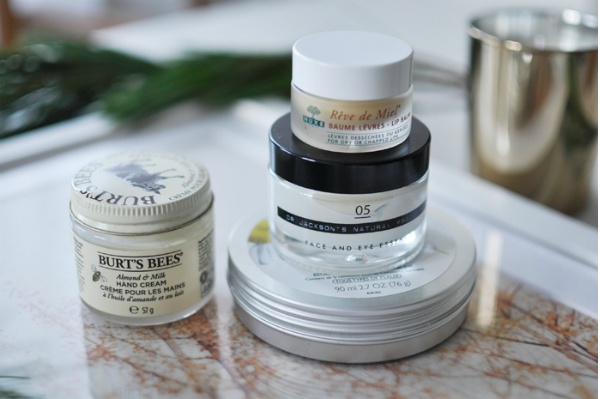 Lippen
Spröde Lippen sind der Klassiker im Winter, und auch hier kann die Pflege nicht intensiv genug sein. Genau das richtige ist der Nuxe Rêve de Miel Lipbalm: Er hat eine dickflüssige Textur und fühlt sich auf den Lippen an wie Honig. Besonders vor dem Schlafen aufgetragen sorgt er den ganzen Winter über für weiche, gesunde Lippen!
____
Deals für Beauty und Wellness in München findet ihr hier!