...everybody's talking about the good old days!
Autor: Janny Schulte |
14. Juli 2014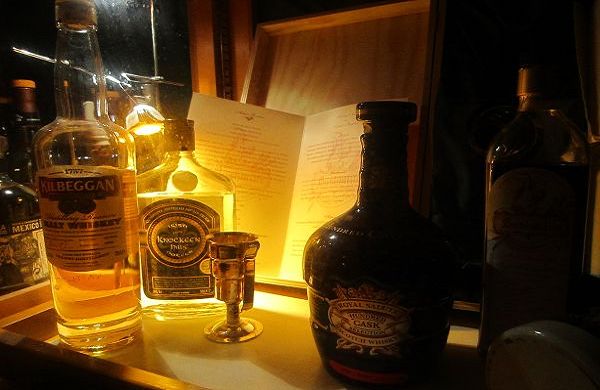 Irgendwann kommt die Zeit im Leben da hat man die Schnauze voll von schlechter Qualität.
Nach Jahren stumpfen Konsums fängt man sich irgendwann an zu fragen was mache ich hier eigentlich?
So wie früher, als einem Mutti immer gesagt hat, Kind iss doch kein McDonalds das ist ungesund und man sich immer nur dachte: "Jaja, laber nicht!".
Und das "Jaja" steht hier ganz sicher für das legendäre "Leck mich am A****".
Nachdem man seine Freiheit, essen zu können was und wann man möchte und sich jedes Wochenende erbarmungslos die Kante zu geben ohne von der Seite vollgenörgelt zu werden, erst mal ein paar Jahre durchexerziert hat, kommt man an den Punkt an dem man sich dabei erwischt dass man nach durchzechter Nacht mit dem halben Burger auf der Brust aufwacht und denkt, "ach neee irgendwie hatte Mutti ja doch recht, so richtig geil ist das nicht".
Und das macht auch vor den Drinks nicht halt.
Okay der No.1 Hipster Drink Vodka-Mate mag ja praktisch sein um sich die Clubnächte um die Ohren zu hauen, aber wenn man mal so einen richtig gepflegten Barabend mit guten(!) Cocktails und Freunden verbringen möchte stößt man in der Hamburger Schanze schon schnell an die Grenzen des Belastbaren.
So ein lustig dekorierter "Sex on the Beach" ist ja schön anzusehen aber es glaubt doch keiner ernsthaft dass man für fünf Euro wirklich qualitativ Hochwertiges zu sich nimmt?!
Wer jetzt sagt, ist mir egal, kann gerne auf eine der unzähligen Bars und Kneipen auf dem Schulterblatt einkehren, wer allerdings Lust auf etwas Besonderes, mit Liebe zum Detail kreiertes hat dem sei das "Good Old Days" in Hamburg ans Herz gelegt.
Der Name ist Programm.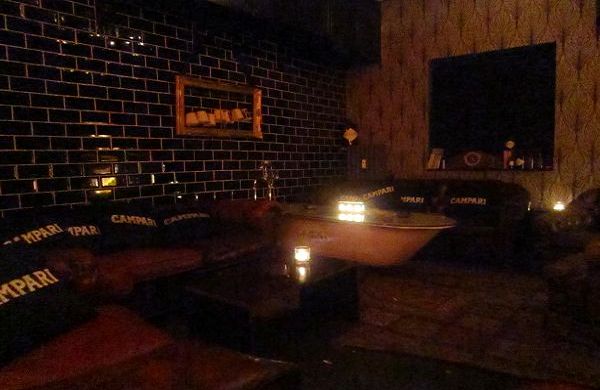 Inspiriert von den guten alten Zeiten ist der Laden großzügig mit Ledercouches die einzelne Sitzgruppen bilden, sowie einem soliden, rustikal anmutendem Tresen bestückt und das Ganze ist in, wie sollte es anders sein, schummriges Barlicht getaucht.
Barleiter Benjamin Oliver Braun und sein individuell ausgewähltes Barteam stecken mitten in den Vorbereitungen für den anbrechenden Freitagabend.
Dass hier Qualität groß geschrieben wird erkennt man unter Anderem daran, das beispielsweise kein Zitronensaftkonzentrat verwendet wird, das heißt das Personal presst erst einmal kiloweise Zitronen per Hand aus.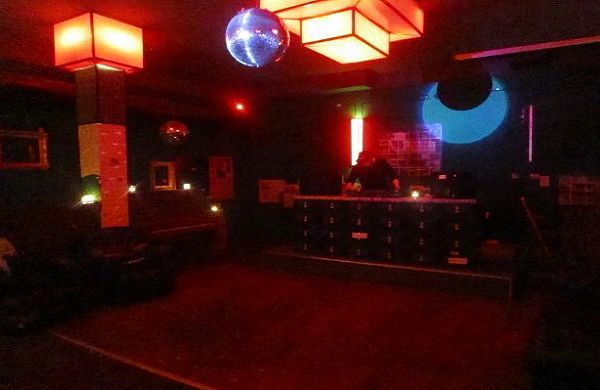 Benjamin Oliver Braun weiß wovon er spricht, er ist Barmeister IHK und war unter den TopTen Nominierungen für die Bacardi Legacy 2014 mit seinem selbst kreierten Drink "Karma Police".
Beim Gespräch verrät er uns das Rezept:
Rum und Honigzucker werden mit frischem Limettensaft und etwas Minze 2x geshaked und danach durch ein Sieb gestrichen.
So einfach ist das und so gut und das ist das Geheimnis des "Good Old Days" in Hamburg, hier bekommt man echte Drinks, die vielleicht kein Schirmchen und Flitterkram vorweisen können, dafür mit den besten Zutaten von echten Profis gemixt wurden.
Langweilig wird es eh nicht, abgesehen davon dass die Karte alle acht Wochen neu geschrieben wird, gibt es ein vielfältiges Musikprogramm das von elektronischer Bassmusik bis zu Funk&Soul reicht.
Einer der Resident DJ´s ist "Haze Ventura", der Rookie der Hamburger House Szene beschreibt seinen Auflegephilosophie wie folgt: "Die Köpfe müssen nicken und auch der untalentierteste Tänzer muss Spaß haben."
Good Old Days
Max-Brauer-Allee 275
22769 Hamburg
https://soundcloud.com/hazeventura/1-white-widow-inhale
Öffnungszeiten:
Donnerstag – Samstag 20.00 – 5.00
____
Deals für Bars in Hamburg findet ihr hier!
Autor: Janny Schulte
Freie Autorin
Janny Schulte ist ein Kind der 80er. Geprägt durch ihre Hippie Eltern und ihre Kindheit in Sri Lanka interessiert sie alles was Spaß macht und der Seele gut tut. Ob Basketball, Literatur, Essen, Musik oder Mode, der Möglichkeiten und Interessen gibt es viele, wichtig ist, dass es immer von Herzen kommt und dass es etwas Einzigartiges ist. Als diplomierte Textilmanagerin und Gründerin des Streetwear Labels "Superhorstjansen" schreibt sie u.a. für das Superlative Magazine über alle Belange des subkulturellen Lebens in der wunderschönen Hansestadt Hamburg.